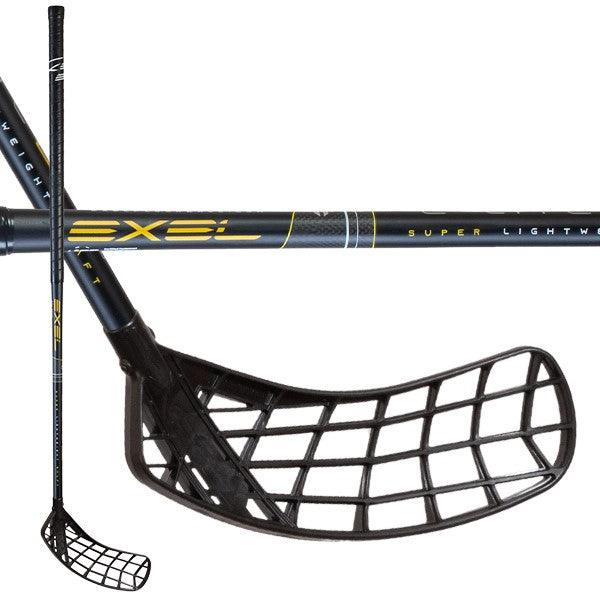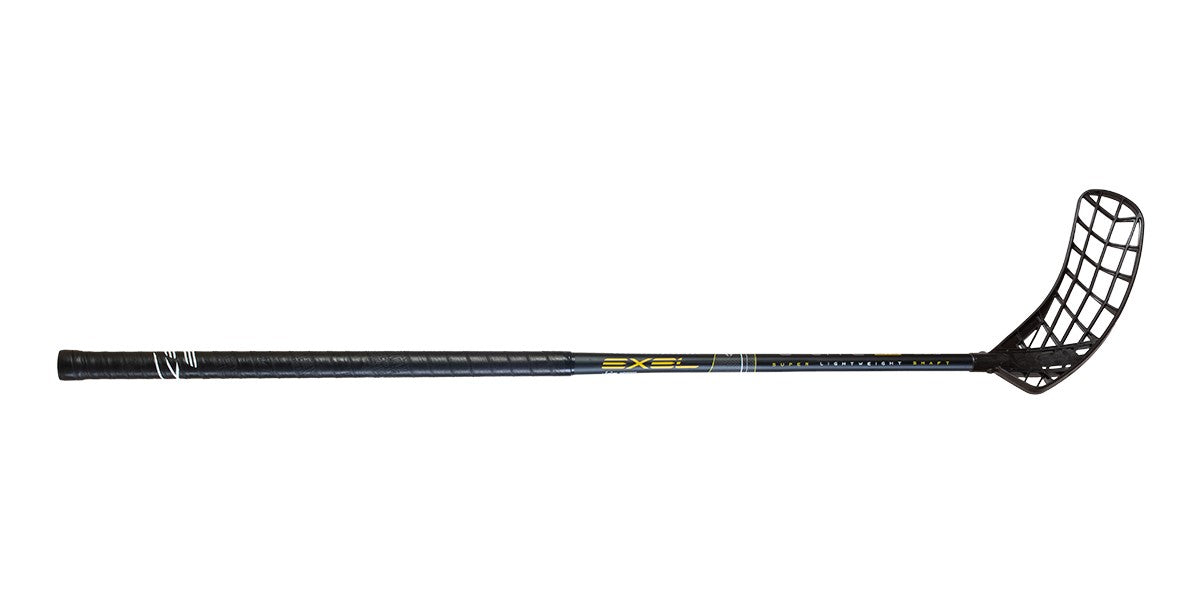 E-LITE BLACK 2.9
---
FEEL IT
| | |
| --- | --- |
| Collection | 2022-2023 |
| Shaft | Extremely light, full carbon E-Lite shaft |
| Blade | E-Fect MB black  |
| Grip | E-lite black |
| Weight | 185 g (2.6 101 round) |
| Certification IFF | Yes  |
The most lightweight stick Exel has ever made. Now, also with the best real oval shaft ever produced in floorball. Weighing only 185 grams including grip and blade (2.6 round and oval 101 cm), E-Lite is one of the lightest sticks in the market. This top performance stick is available in junior lengths too. E-Lite shaft is manufactured using a unique high class carbon fiber. Extremely lightweight design makes your ball control silky smooth without losing the feel to the ball. Equipped with the most mod- ern blade in the market, E-Fect. E-Lite grip supports the lightweight construction of the shaft but still secures a firm grip for the player.
Produced in Finland.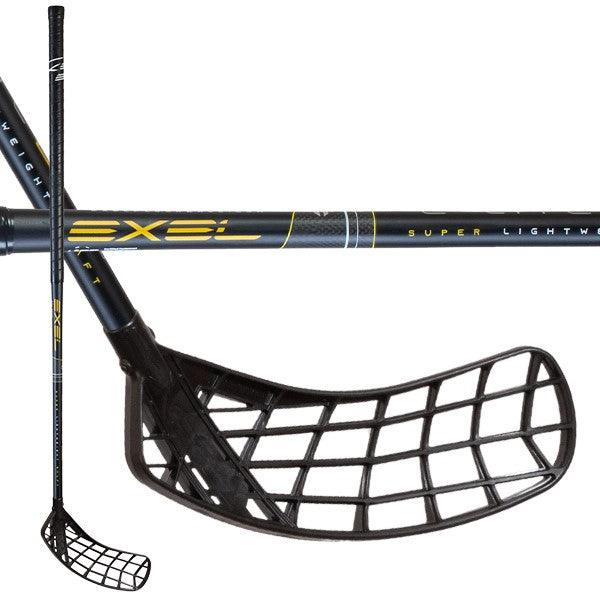 This product has no reviews yet.