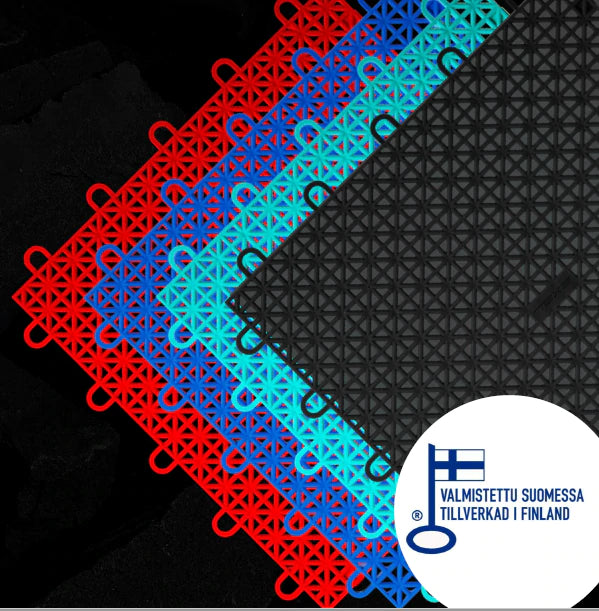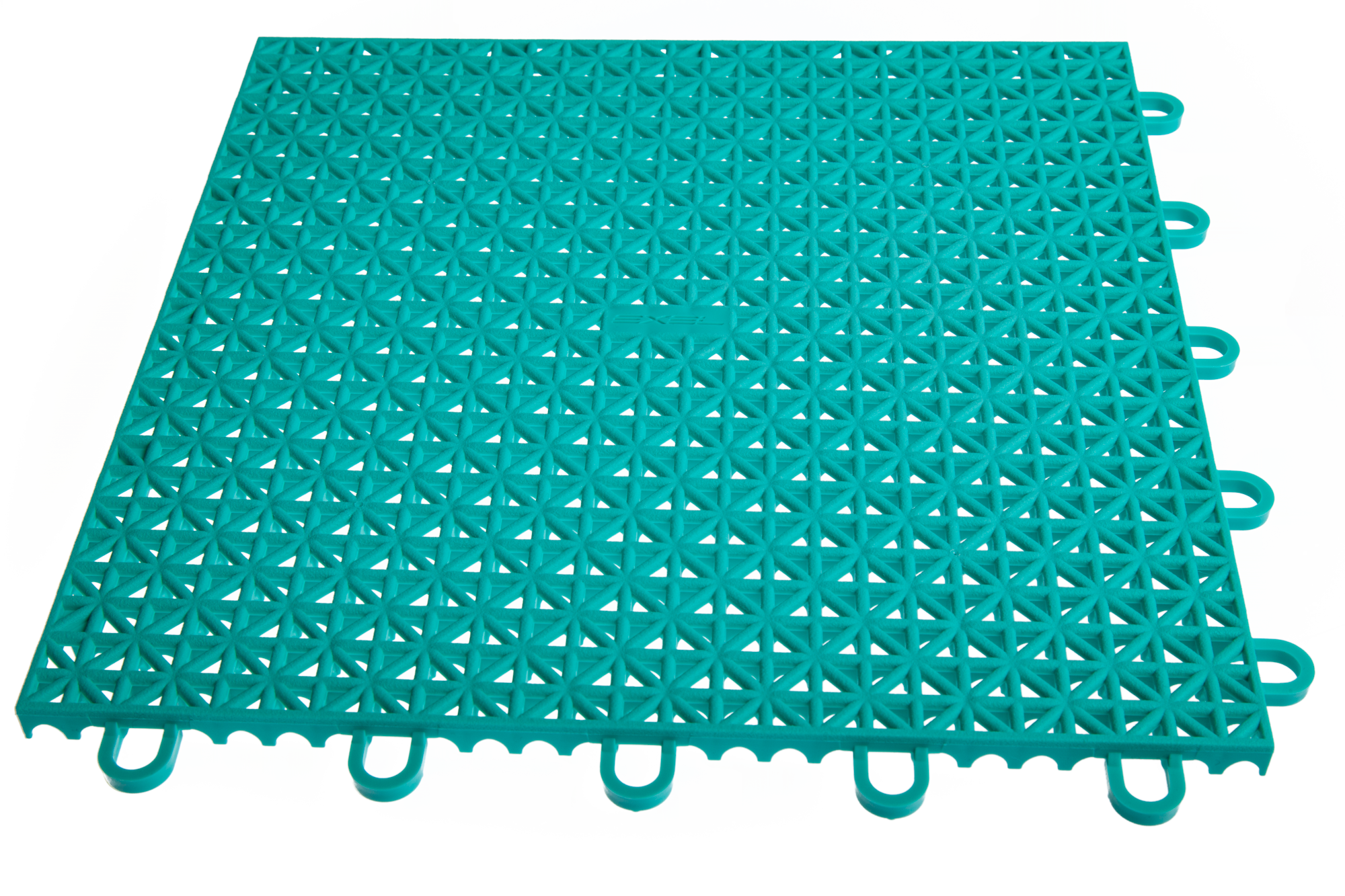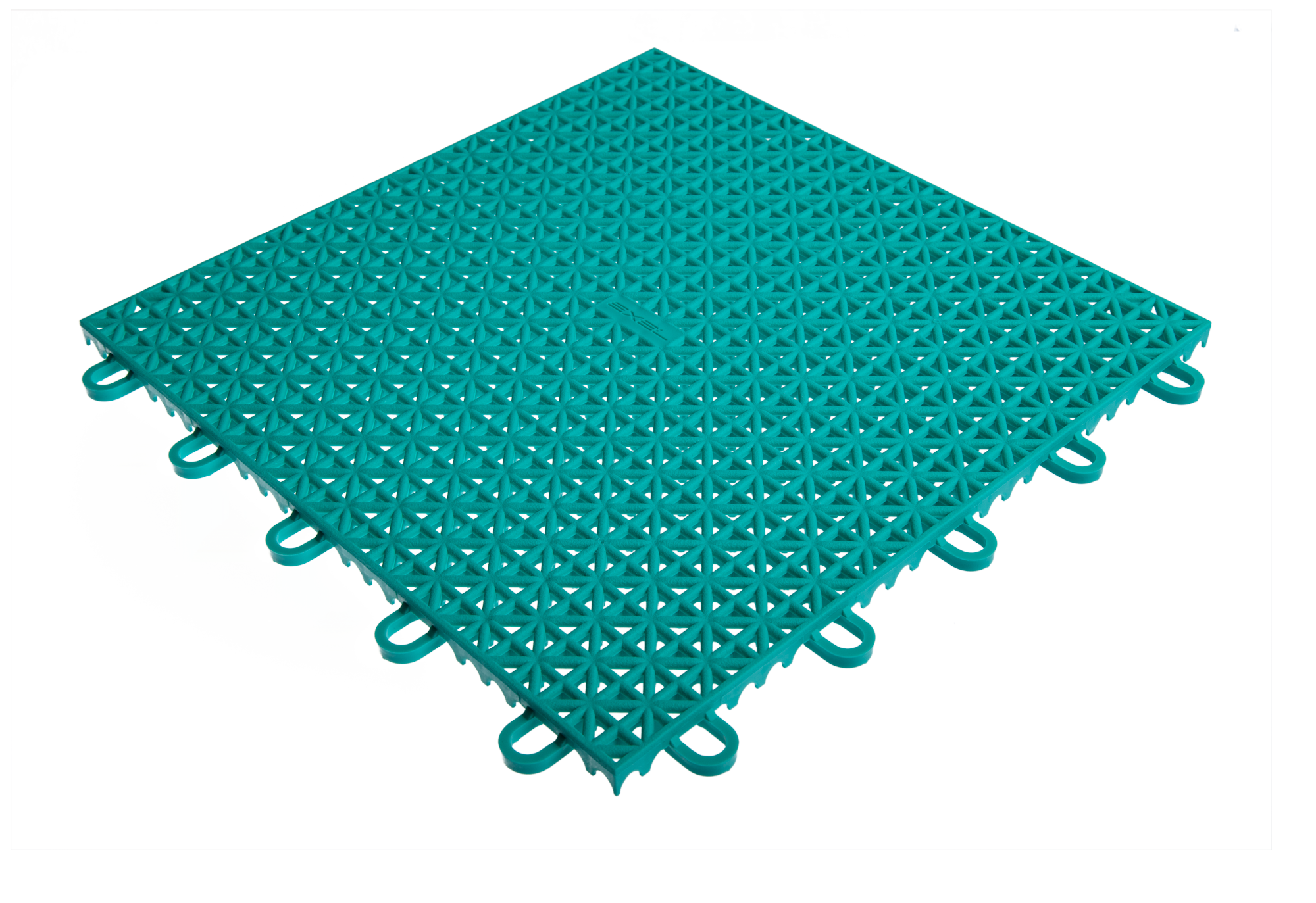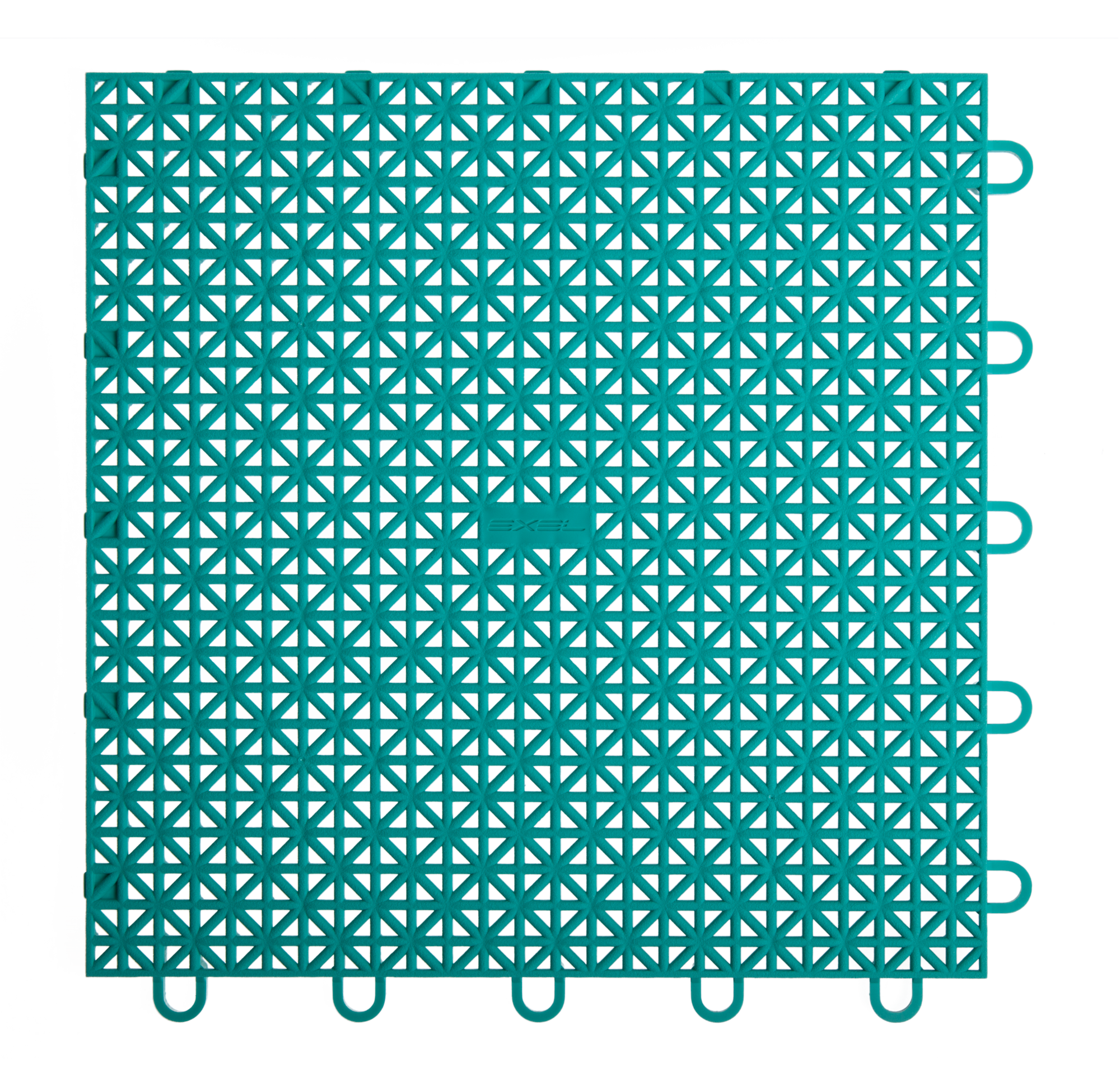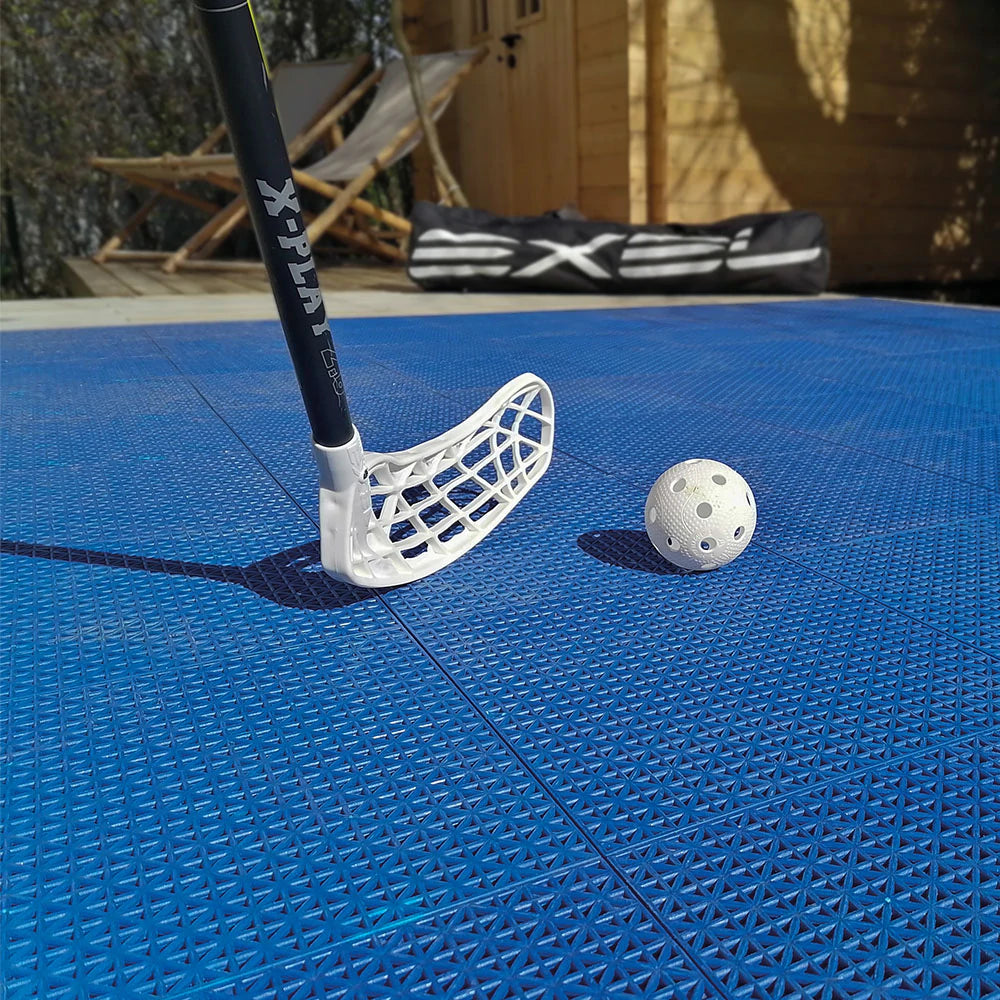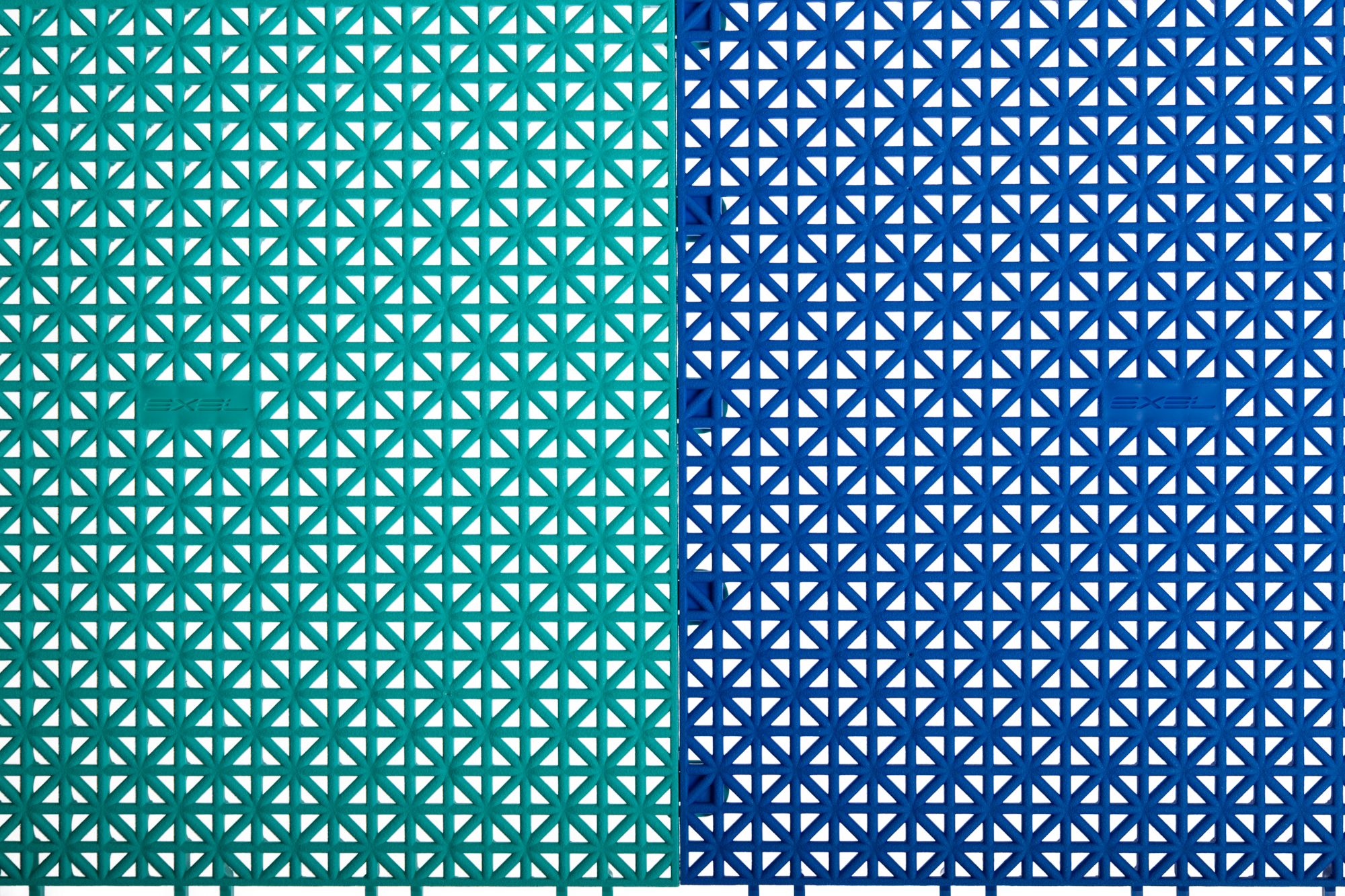 EXEL MULTISPORT FLOOR
---
TIME TO UPGRADE YOUR FLOORBALL FACILITIES TO THE NEXT LEVEL? WE OFFER ALL YOU NEED TO SET UP THE MOST SUITABLE ARENA FOR YOUR DEMANDS.
High quality Multisport Floor made of recycled plastic for year round use Ideal solution for floorball basketball volleyball badminton etc.
Produced in Finland. Easy to install and disassemble. Take your games outdoor. Great customizing possibilities. Ask for more information.
Size of single tiles:
250 mm x 250 mm, thickness 10 mm
Single tile weight:
0,170 g
Dimensions:
16pcs/m2
Package size:
30 pcs =1,87 m2
80 pcs = 5 m2
Material:
PP Copolymer, high stiffness, high impact strength, UV Stabilized Material is fully recyclable
Material impact resistance (ISO 179/1eA):
13kJ/m2 (23°C) 6,5 kJ/m2 (-20°C)
Light fastness 1-8:
Green 8
Blue 8
Red 8
Yellow 7-8
Black 8
(Scale 1 poor , 8 high)
Weather fastness: 1-5:
Green 5
Blue 5
Red 4
Yellow 4-5
Black 5
(Scale 1-poor , 5-high)
Material warranty 7 years .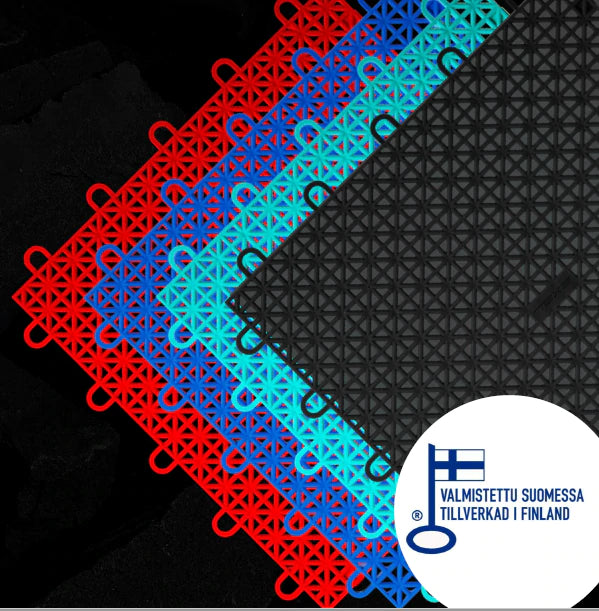 This product has no reviews yet.